Purpose

To recognize individuals who have given meritorious service to the insurance and financial services industry, the agency system, and the community in ways that enhance the image of the agent. These individuals have provided exceptional service to NAIFA.

---
2023 DSA Recipient
Adam Solano, CRPC, LACP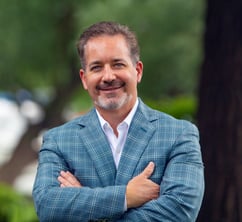 Adam Solano began his career in the financial services industry with Mass Mutual in February 1993. He later branded his practice under Lakeside Financial Group located in Grayslake, Illinois, a northern suburb of Chicago. This year he will celebrate 30 years of successfully serving his clients and community.
Adam is the Past President of his local professional association, NAIFA Chicago and NAIFA Illinois. He has been a member of the Million Dollar Round Table since 1997 with 12 Court of the Table and 4 Top of the Table qualifications ranking him in the top one percent of his industry. Adam has spoken numerous times at the MDRT Annual Meeting, including three Main Platform appearances in front of an international audience of 14,000 people.
Adam has written several articles on insurance and annuities for industry trade magazines and was featured in Insurance News magazine as a "Rising Star" within the industry for his leadership and service. In 2009 he was recognized as one of Advisor Today magazine's "4 Under 40" recipients and in 2017 he appeared on WTTW's live TV news program, "Chicago Tonight" to debate the Fiduciary Rule with Terry Savage and its impact on the financial services profession.
More recently, he finished writing his first book titled "MDRT @ the Office/Top of the Table @ Home" about work-life balance and is working on a second book titled, "What About Joseph? 9 Lessons of faith and fatherhood from Jesus' earthly father".
Adam lives in Grayslake with his wife, 4 children and 3 dogs.